When I remember right, consumer VCRs conquered the world at the beginning of the eighties. One of the first drummers who released drum videos was Bill Bruford, who recently announced his (hardly believable) retirement. The title of this video tape was "Bill Bruford and the beat".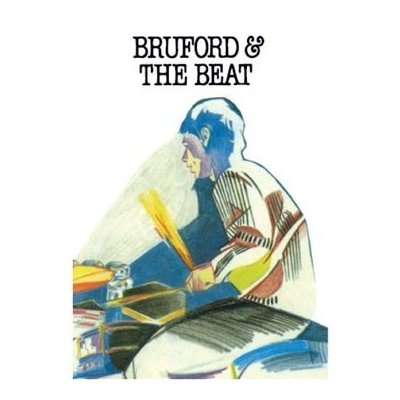 It has been produced in 1982 in Baltimore, Maryland. The intention of this video is not learning drum techniques but Bill Bruford reports about his philosophy of drumming. And of course he demonstrates his playing, his style and his sound which still appears pretty advanced:
I accidently noticed that this video tape has been released on DVD in 2009 so I did not hasitate a second to get myself a copy.
It is NOT remastered, so don't expect brilliant sound and video but still better than the Youtube fragments. You get an awsome documentary of Bill Brufords work at a reasonable price.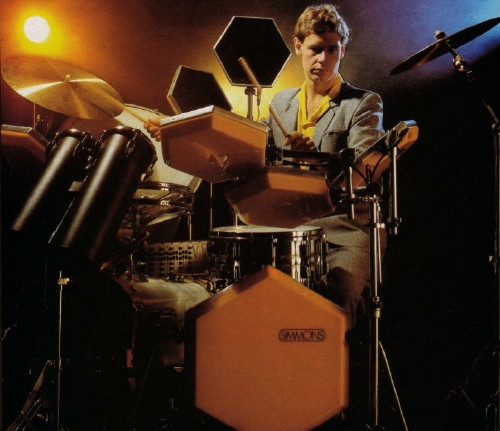 As we know Bill Bruford was one of the first (and one of the last) Simmons drummers. This particular setup features a set of very early SDSV pads beside a bunch of more or less exotic acoustic gear.