Some posts ago I reported about the rusty Musicaid SDSV frame SN#72. Today I had the opportunity to disassemble the device. While the outer chassis has obviously suffered from humidity, the internal cicuit boards look pretty good. All soldering joins seem to be ok. Only the socket of the fuse and the power LED need to be replaced. No big deal.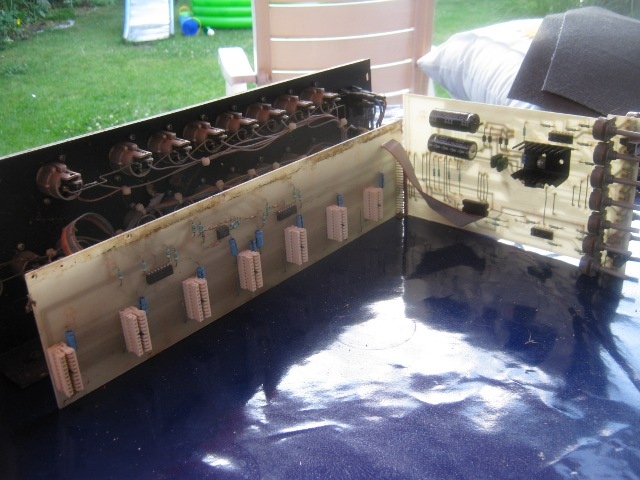 The SDSV: consisting of only a handful of electronic parts, not really rocket science, but somehow mean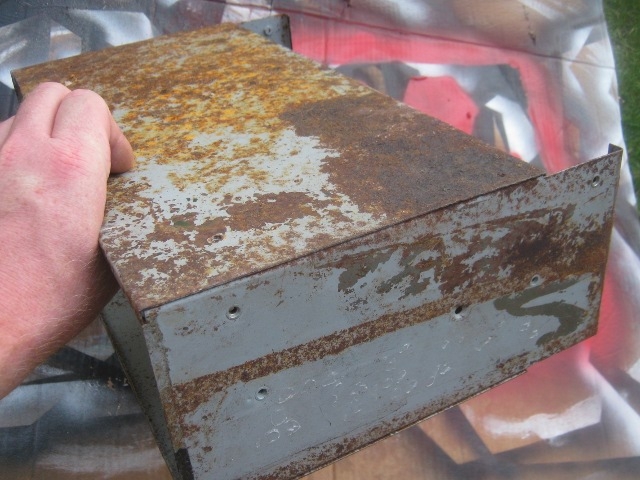 this picture reminds me of my first car, a 1970 Volkswagen Bus T2 right after purchase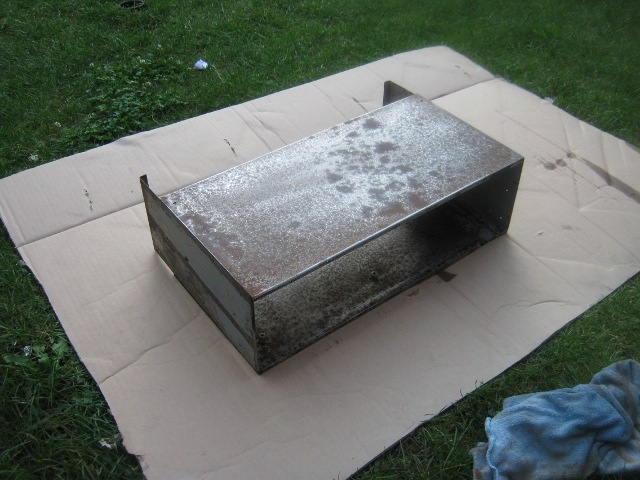 The rust and old lacquer has been sanded away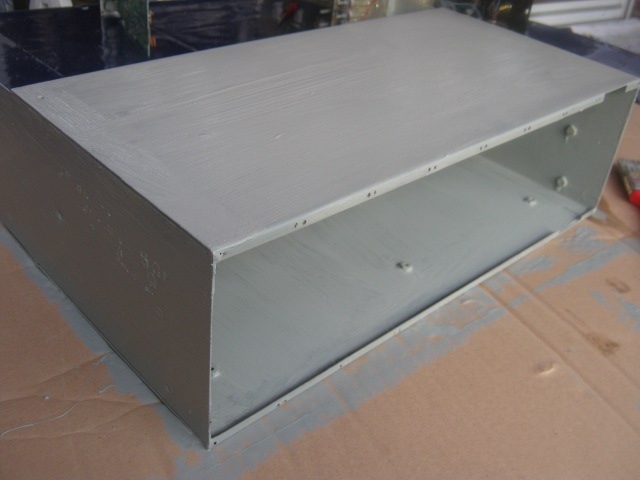 the sanded surface grounded with a special undercoat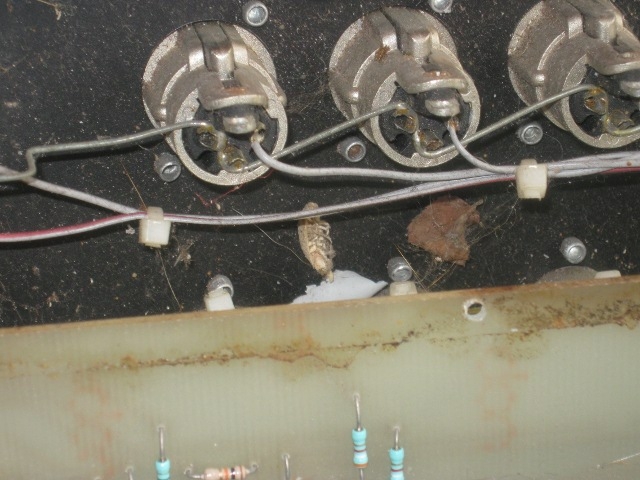 some dead insect….
The next step will be to replace the fuse socket and power LED, then I will assemble all parts again for testing. Stay tuned