Two weeks ago a friend of mine sent me a link to an old black plastic toolbox: "Hey, doesn't this box have about the size as a Suitcase kit?" Indeed! It had! So he bought 2 boxes, I got one. We ordered all ingredients:
rubber foam (40mm and 20mm)
XLR connectors
20mm plywood
black PVC
wire
transducers
1 kOhm resistors
red felt
foam glue spray
The parts cost about 50 Euro. Assembling the suitcase takes a couple of hours. It is pure fun and worth every minute. Fortunately I already had an original Suitcase which I restored a couple of years ago. So I already roughly knew what to do…

Cutting the pads


…and the surfaces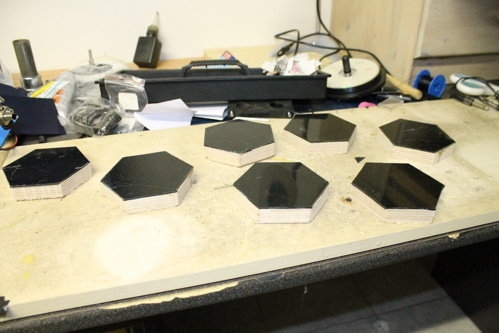 assembling the pads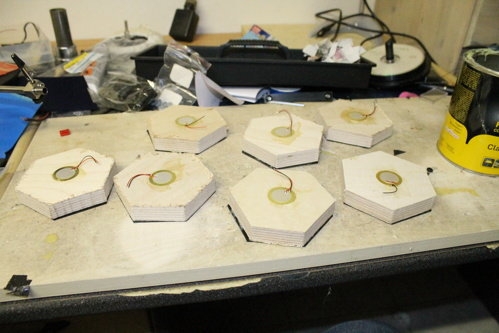 transducers on the backside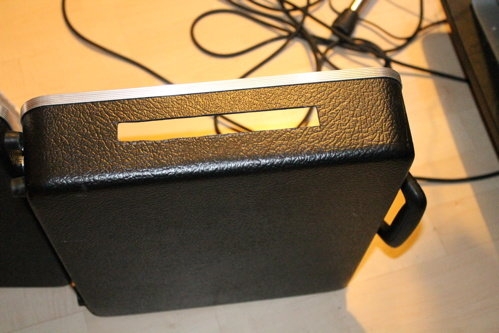 the slot for the connectors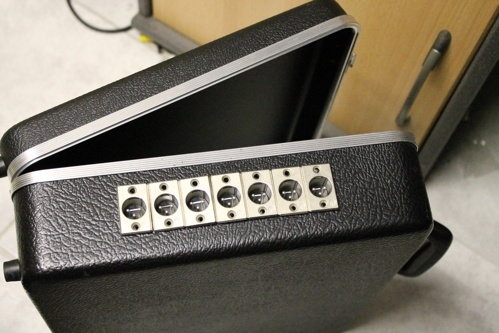 those connectors haven't changed in 4 decades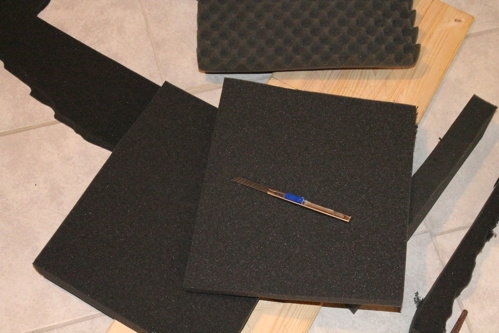 cutting the foam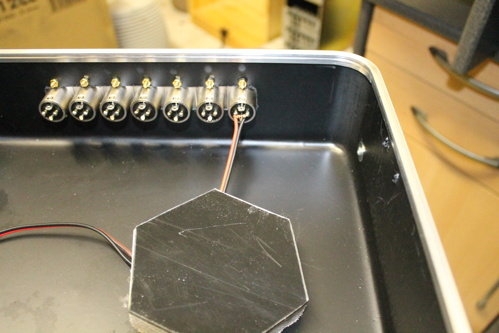 soldering pad by pad. The resistors soften the signal


Testing

the bottom layer of foam


The plan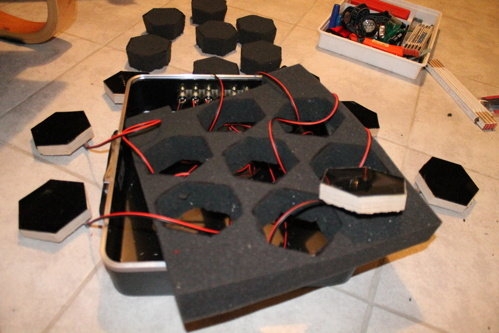 Assembling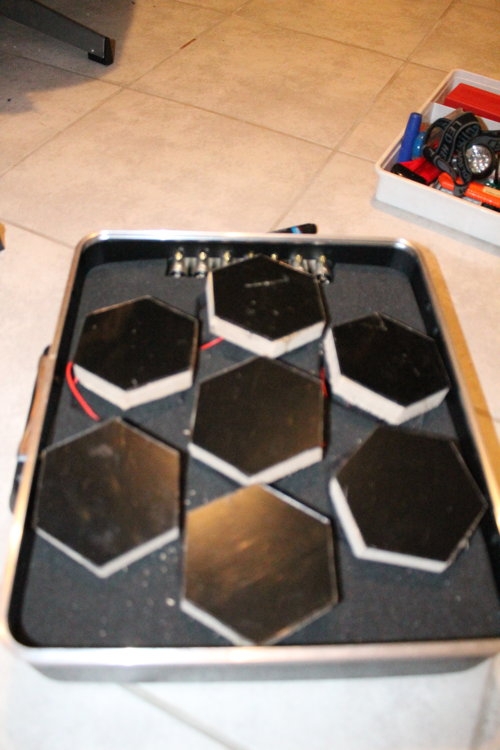 almost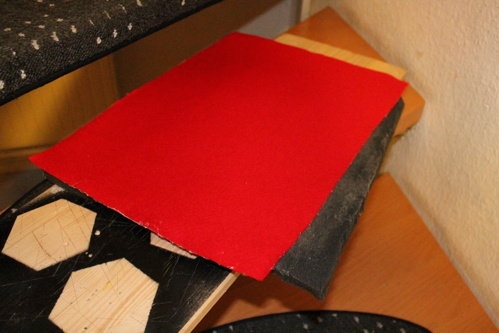 adhering the felt onto the top foam layer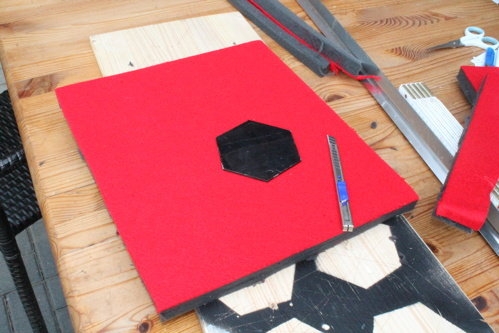 cutting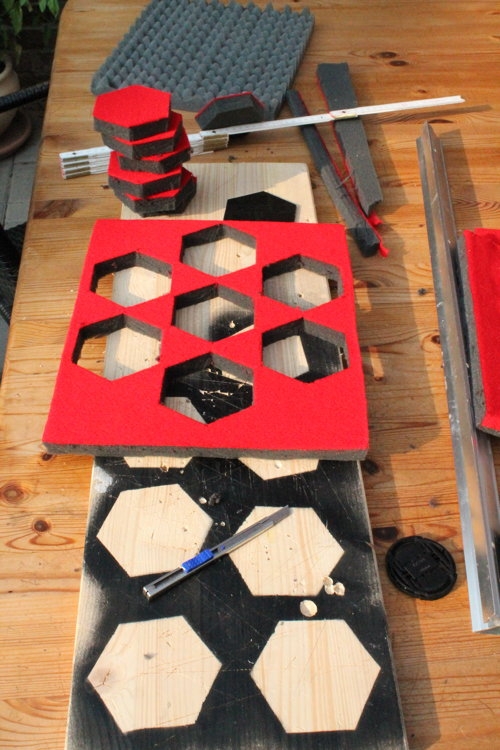 cutiing the trays for the pads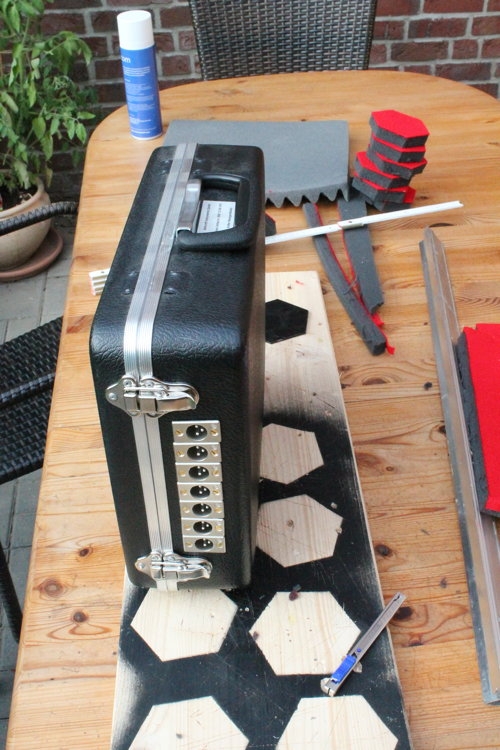 the closed case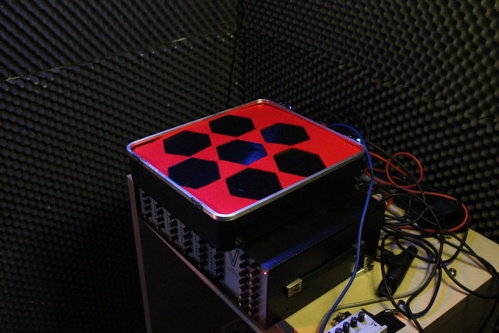 Finished, connected and ready to play

and here is a little video demo:
This Replica works very good. I don't have any crosstalk problems and I am also looking forward to play my VST system. As we still have enough material and as I get the dimensions of Saga's original Briefcase I am looking forward to clone this one, too.