1981: At a British Music Show in London the young Simmons/Musicaid company exhibited 3 hand-built kits. One was "heart shaped", one was "bat shaped" and the last one had the classic hexagonal shape.
The Complete Simmons Drum says:
"The purpose of these more exotic shapes was to demonstrate that anything was possible. But the company were more interested in popularising the 'more classical' six-sided shape. So, that became the standard kit, and 'weird and wonderful' shapes were really only available to special order.
After the show, a case maker and ex-drummer named Andy McCullough was contracted to produce enough of the six-sided blanks of wood, which were to become the pads, to make 20 sets. These were delivered in a rough form to St. Albans. Many happy hours would then be spent by any of the half-dozen employees available sanding, filling, under-coating and lacquering. It seems that whatever they were actually employed as, they still mucked-in and helped with manufacture in those early days. they had a spray-booth of sorts in the back of Musicaid made from pieces of discarded plywood and a fan from an old Ford Cortina, driven by a small motor to help extricate the fumes. Dave's special forte was a sunburst finish applied with an airbrush.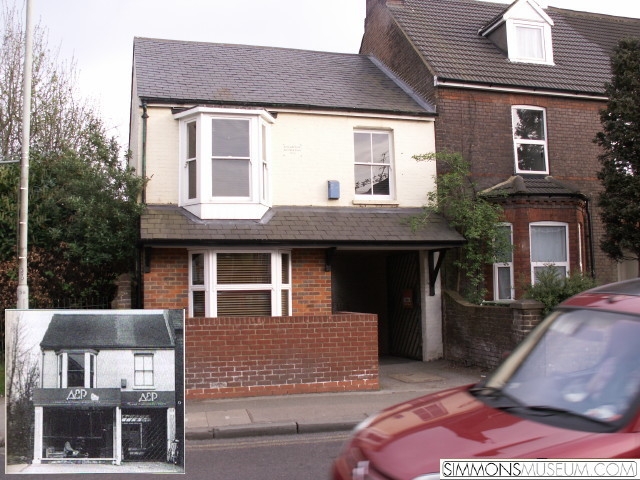 Unfortunately they'd spray the pads and leave them to dry overnight, only to return the next day to find flies and other insects embedded in the paint. They would then be forced to start all over again! However, this situation did not last for long, and plastic pads were introduced when stocks of the wooden ones were used up…"
back in 2010…
In the meantime I am in the lucky situation that extreme curiosities often find the way to me: A couple of weeks ago a guy contacted me in order to get some advice how to restore SDSV pads. I demanded some pictures to get an idea of the actual condition. But I saw exactly one of those rare early sets made of solid wood. I could not estimate any value as this was the first time I saw a kit like that (I already owned one of those pads from the Trevor Horn kit I picked up In London in May). I knew that the wooden pads were hard to play, above all 3 pads came without tom mounts (which are actually sawed off Pearl tubes). I was absolutely certain that it would be a fair deal for both sides to change that pad set for a set of my mint white pads with stands included. The owner agreed so we made the deal.
The pads really look like being 30 years old. I think I will only fix the missing tom mounts but leave the rest. Probably these pads are the greatest evidence of Simmons' "happy times"