Some might remember the green kit I purchased on Ebay at the beginning of June. Basically the condition was ok: No major damages such as cracks or tears. The yellowed polycarbonate surfaces had been pasted over with an ugly rubber layer. Some screws were missing and the aluminium frames demanded some polishing.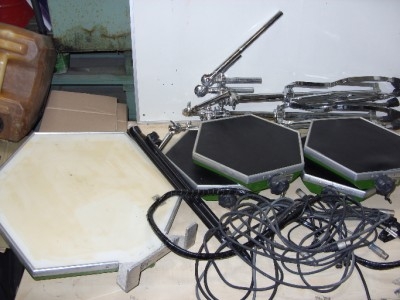 the original Ebay picture taken by the seller

Polishing the rims with metal/chrome polish

Polishing the shell: once with acryl polish, once with polish for old car lacquers

After the new surface sticks tight to the plywood underground, the protection foil can be removed. Reflecting like a mirror!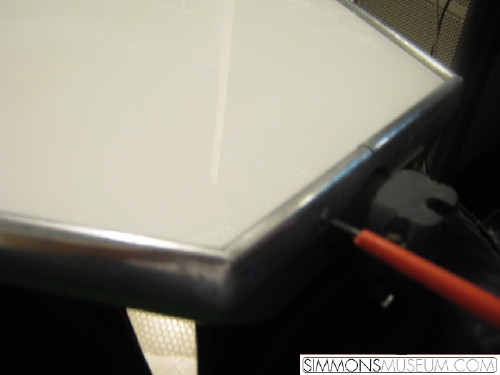 Assembling all parts again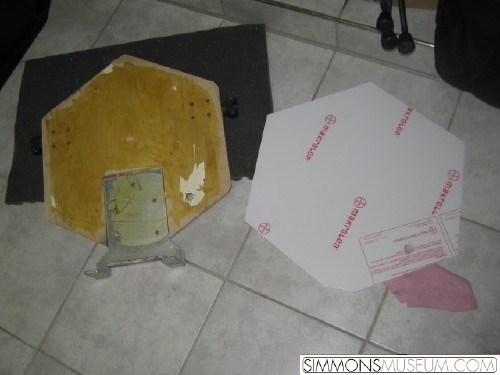 bassdrum pad waiting for the new surface. This is a bit tricky as this pad needs to be completely disassembled for a surface replacement. The XLR connector is the reason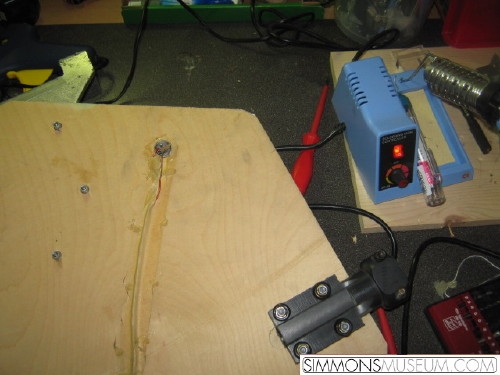 The XLR connection must be removed and soldered again for surface replacement

Drowning the soldering points in hot glue (after testing…of course)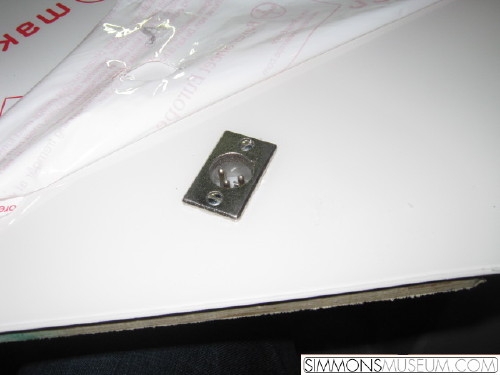 a brand new XLR connector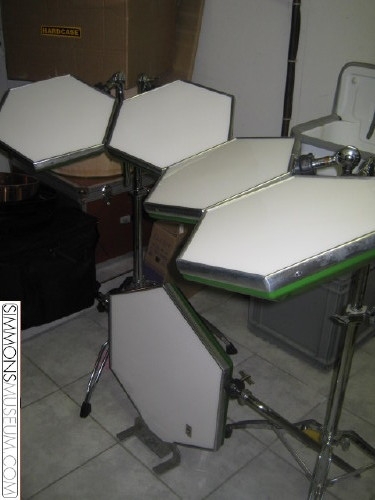 Bright and shiny again